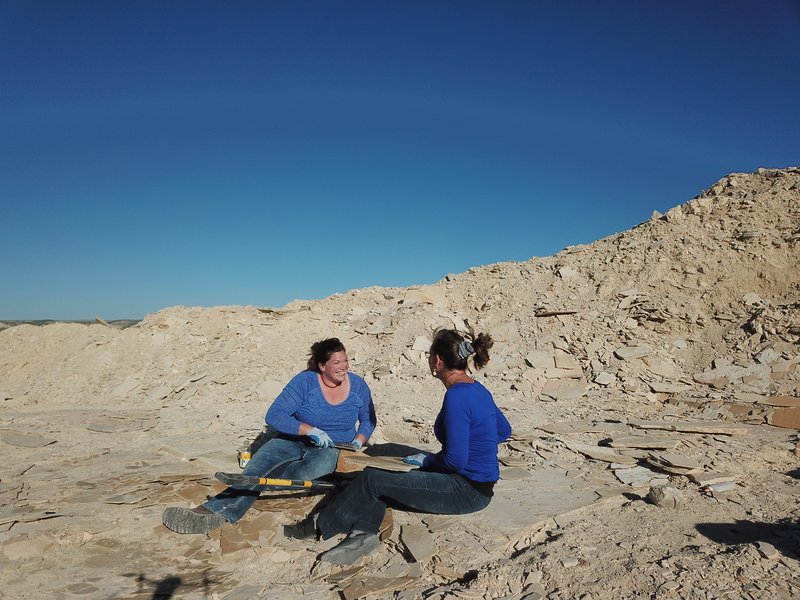 Do you want to dig YOUR OWN fossils?
We offer an exclusive Fossil Excursion experience with several amenities, including a leisurely dig in our premier mini fish layers while a homemade (Quarry-made) meal is prepared for you with your choice of protein in a great atmosphere. Your meal will include all beverages, alcohol and/or non-alcoholic for you and your party of 2 - 4 people. 


After dinner you'll get to see a phenomenal sunset over Fossil Butte National Monument. Wyoming has the widest skies and the brightest stars.
 At dark we will dig the famous "18-inch layer". This is where museum quality specimens are collected! 



We charge $500 per person with a minimum of 2 people per tour. We will give a discount on a party of 4 people. You get to keep everything you find from the mini fish layers. You will get to keep one or several fish totaling $500 retail from the 18-inch layer per party. 
For additional charges, you have the option for your fish to be professionally prepared by one of our In Stone Fossils highly skilled artisan preparators. Our team uses the absolute best museum quality tools and techniques for our customers. 

If this is something you're interested in please contact Dean Sherman at (307) 723-1141
Spaces fill quickly, please book in advance. Open months are June, July, August, and early September.