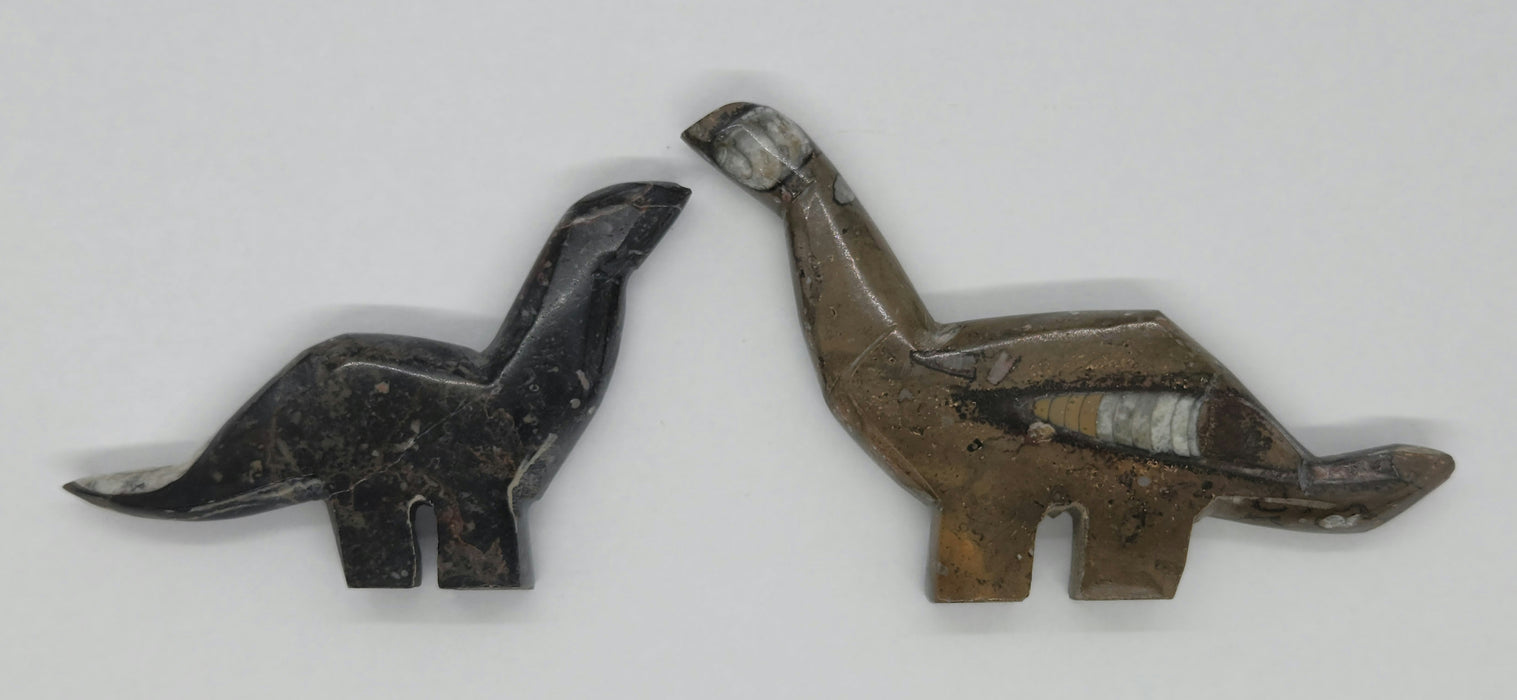 Ammonite & Orthoceras Dinosaurs
Save

0

%
Save %
Original price
$5.00
-
Original price
$5.00
Receive ONE hand selected polished dinosaur containing orthoceras and ammonite specimens. Each one is unique and may vary from those pictured.
Approx. size: 5" x 3.5"
Ammonoids are a group of extinct marine mollusk animals in the subclass Ammonoidea of the class Cephalopoda. These mollusks, commonly referred to as ammonites, are more closely related to living coleoids (i.e., octopuses, squid, and cuttlefish) than they are to shelled nautiloids such as the living Nautilus species. The earliest ammonites appear during the Devonian, and the last species vanished in the Cretaceous–Paleogene extinction event.
Ammonites are excellent index fossils, and it is often possible to link the rock layer in which a particular species or genus is found to specific geologic time periods. Their fossil shells usually take the form of planispirals, although there were some helically spiraled and non-spiraled forms (known as heteromorphs).
Orthoceras are extinct "straight" cephalopods that lived during the Upper Devonian period around 370 million years ago. Like other cephalopods they lived inside of their shell, had tentacles they could use to grab food and used jet propulsion, squirting water to move.