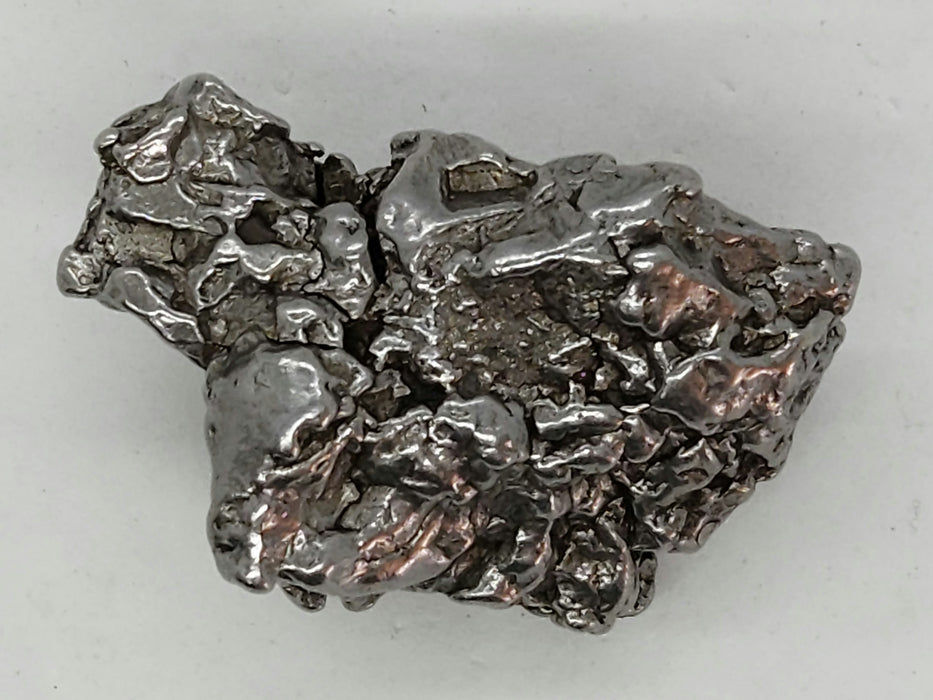 Camp del Cielo Meteorite
Save

0

%
Save %
Original price
$169.00
-
Original price
$169.00
Meteorite approx. dimensions: 2" x 1.75" x 1"
113.1 g
Location: Campo del Cielo, Gran Chaco Gualamba, Argentina, about 500 miles north-northwest of Buenos Aries. Latitude 27 degrees 39 minutes South, Longitude 61 degrees 44 minutes West.

Structural Class: Coarse octahedrite, Og, Widmanstatten bandwidth 3.0 ±0.6 mm.

Chemical Class: Group I, 6.68% Ni, 0.43% Co, 0.25% P, 87 ppm Ga, 407 ppm Ge, 3.6 ppm Ir.

Time of Fall: 4,000 to 6,000 years ago


History

The first record of the Campo was in 1576. A Spanish governor learned of the iron from the Indians who reportedly believed that it had fallen from heaven. The governor sent an expedition under the command of one Captain de Miraval who brought back a few pieces of a huge iron mass he called Meson de Fierro (large table of iron).

The location of the find was the Campo del Cielo (field of the sky or heaven), a fitting name for the location of a meteorite. Since the Indians believed that the irons fell from heaven the name may have come from the meteorites. The area is an open brush-covered plain that has little water and no other rocks--very good country in which to locate meteorites.


The Craters

The larger Campo del Cielo meteorites are found in and around a series of small craters in the southwestern part of the strewn field. The largest crater is 78 by 65 meters. A smaller one is 56 meters in diameter and 5 meters deep. All together, searchers have found at least 12 craters.

The main part of the crater-forming mass was found in each of these craters. This is in contrast to Canyon Diablo and Odessa where the main crater-forming mass is believed to have vaporized or shattered on impact.


Structure of the Campo del Cielo

The Campo del Cielo is described as a polycrystalline coarse octahedrite. At 3 mm the Widmanstatten bands are thicker than those at Canyon Diablo or Odessa, but still thin enough to have the same coarse octahedrite classification.


Chemistry of the Campo del Cielo

The Campo del Cielo is classified in Group I, , 6.68% Ni, 0.43% Co, 0.25% P, 87 ppm Ga, 407 ppm Ge, 3.6 ppm Ir. Of course, almost all of the remaining portion of the meteorite is iron.