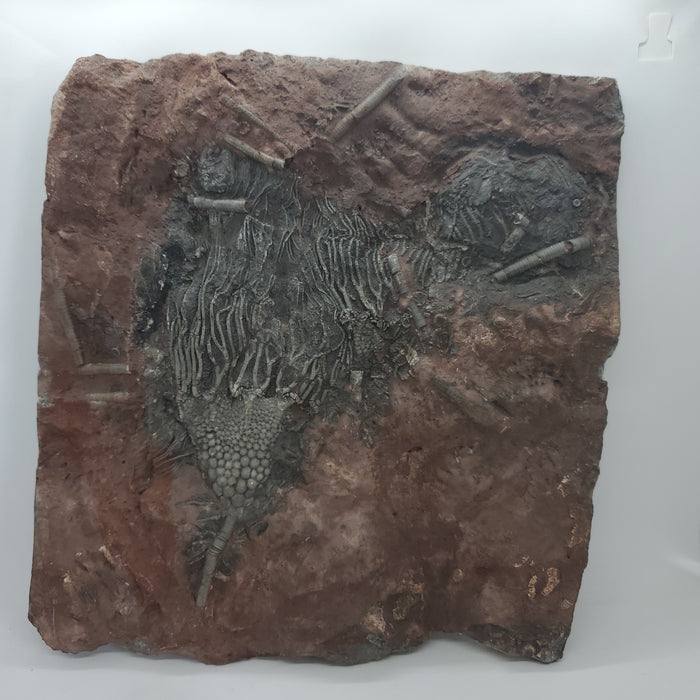 Scyphocrinites elegans Crinoid | Morocco | Upper Silurian
Save

0

%
Save %
Original price
$275.00
-
Original price
$275.00
Scyphocrinites elegans sp. 
Upper Silurian - 420 Million Years Ago 
Boutschrafin, Erfoud, Morocco
Specimen size: approximately 11" x 11". Plates are typically broken upon excavation, so the plate has been glued back together,  but restoration is minimal at best, there are no composites on this plate. 
Often called "Sea Lillies", Crinoids are marine animals that make up the class Crinoidea, one of the classes of the phylum Echinodermata, which additionally consists of the starfish, brittle stars, sea urchins and sea cucumbers.