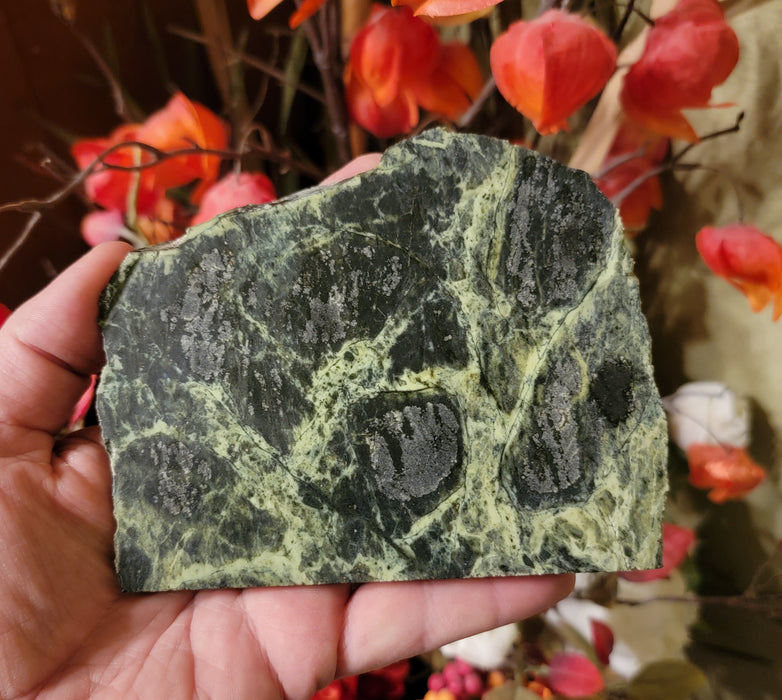 Green Serpentinite Slab | Unpolished
Save

0

%
Save %
Original price
$19.00
-
Original price
$19.00
This beautiful Unpolished Green Serpentinite Slab measures approx: 5" x 4" x .25"
Serpentinite is a rock composed of one or more serpentine group minerals, the name originating from the similarity of the texture of the rock to that of the skin of a snake. Wikipedia
Serpentinite is also sometimes known as 'Koren jade', 'serpentine jade' or 'new jade' depending on who you ask. It also opens the pathways for the Kundalini energy and is an earthing stone. It magnifies spiritual exploration and greatly aids in meditation. Serpentine assists in the retrieval of wisdom, helping to recover memory of past lives. It is extremely cleansing, much like selenite and detoxifies the body and blood. It is no wonder Serpentinite is associated with the Heart Chakra as this beautiful green stone can assist with healing problems within the heart and lungs, it can boost energy and it is a marvelous stone for cellular regeneration.