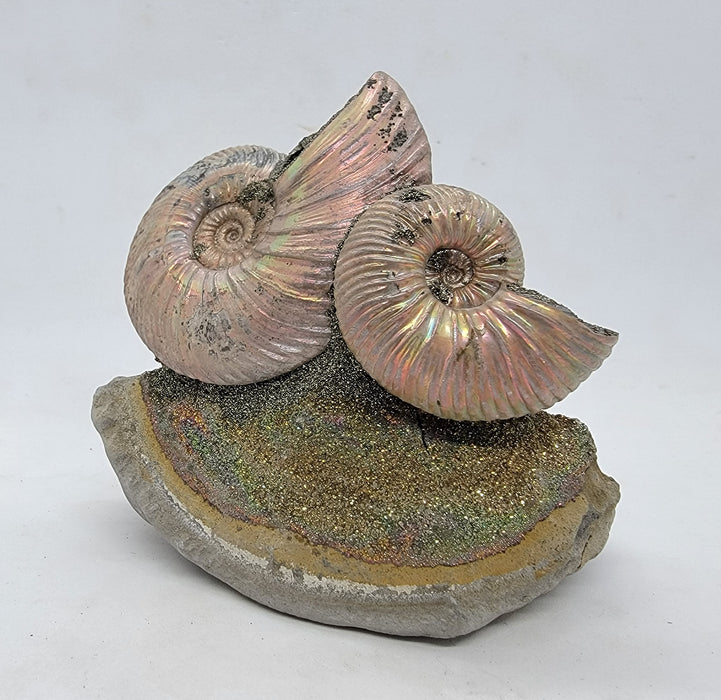 Iridescent Pyritized Ammonites | Russia
Sold out
Original price
$195.00
-
Original price
$195.00
Quenstedtoceras sp.
Lower Cretaceous deposits of the Dubki Clay Quarry, Volga River Basin in Russia.
This beautiful display has been meticulously prepared with
natural iridescent ammonites that are mounted on argyllite matrix. The stunning color of the ammonites is natural. The ammonites have a wonderful iridescent shell preservation.
Ammonite range approximate in size  2" and 1.5"
Base is approx 1.75" x 3.25" x 3"