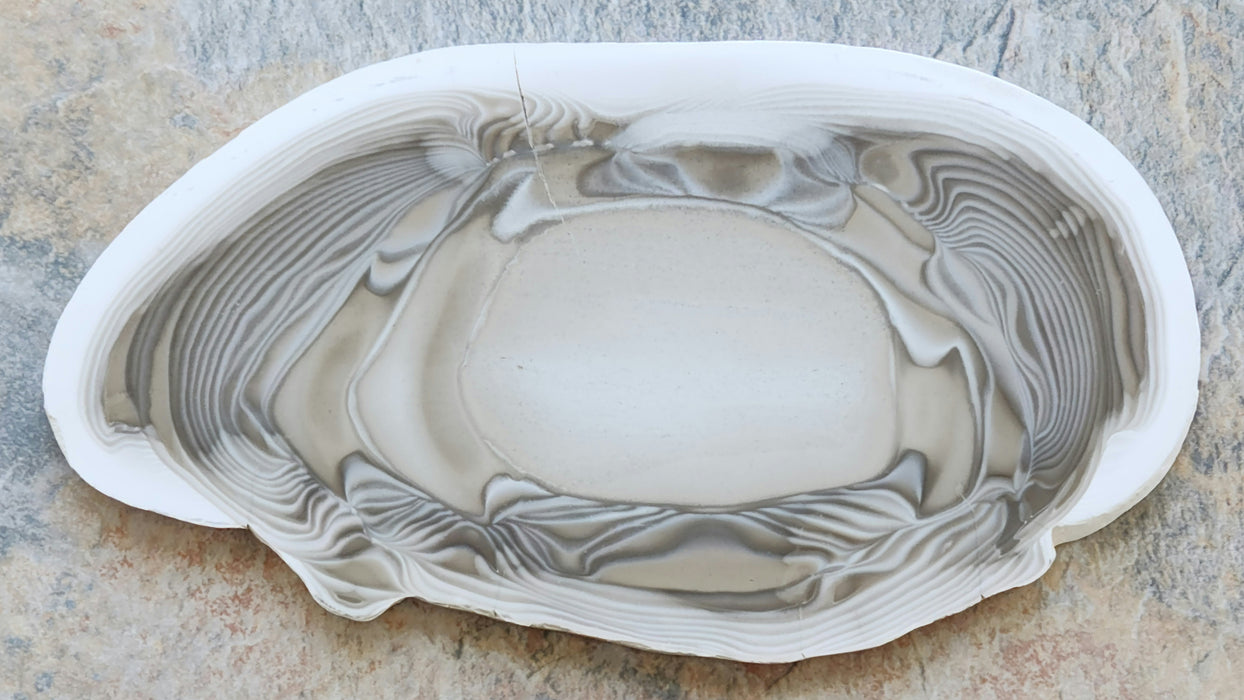 Polished Striped Flint Slab
Save

0

%
Save %
Original price
$225.00
-
Original price
$225.00
Gorgeous flint stone specimen, cut and polished with unique pattern.
Measures approx. 11" x 6" x 0.25" thick.
Flint occurs chiefly as nodules and masses in sedimentary rocks, such as chalks and limestones.[3][4] Inside the nodule, flint is usually dark grey, black, green, white or brown in color, and often has a glassy or waxy appearance. A thin layer on the outside of the nodules is usually different in color, typically white and rough in texture. The nodules can often be found along streams and beaches.
Flint breaks and chips into sharp-edged pieces, making it useful for knife blades and other cutting tools. The use of flint to make stone tools dates back millions of years, and flint's extreme durability has made it possible to accurately date its use over this time. Flint is one of the primary materials used to define the Stone Age. Wikipedia 
During prehistoric times, flint was a tool widely used by our ancestors, so much so that they were masters in the art of shaping stones into everyday tools. Knife blades, projectile points, scrapers, ax, these are all applications reserved for flint.
For many, flint was also used to create sparks and thus.....fire!